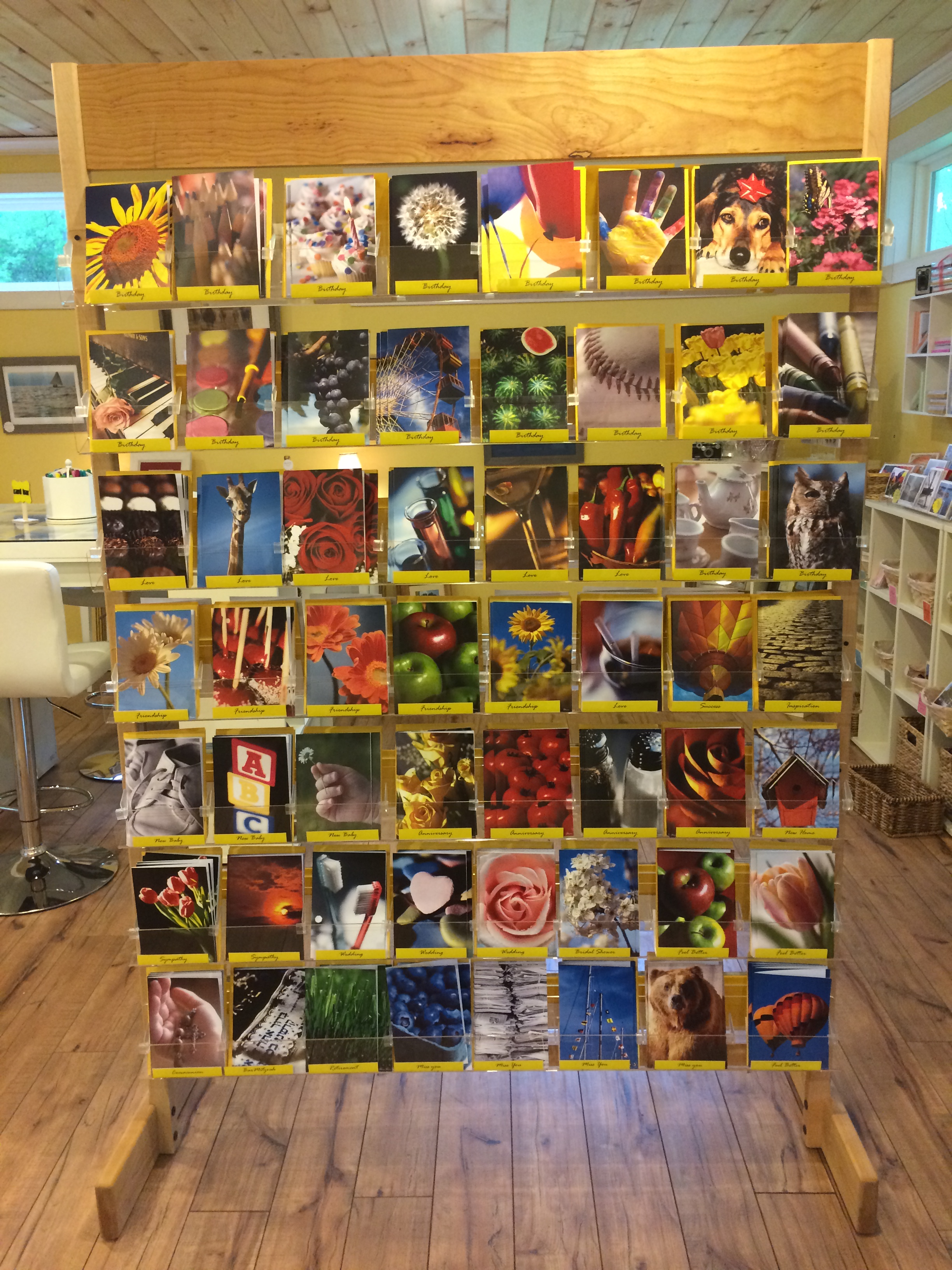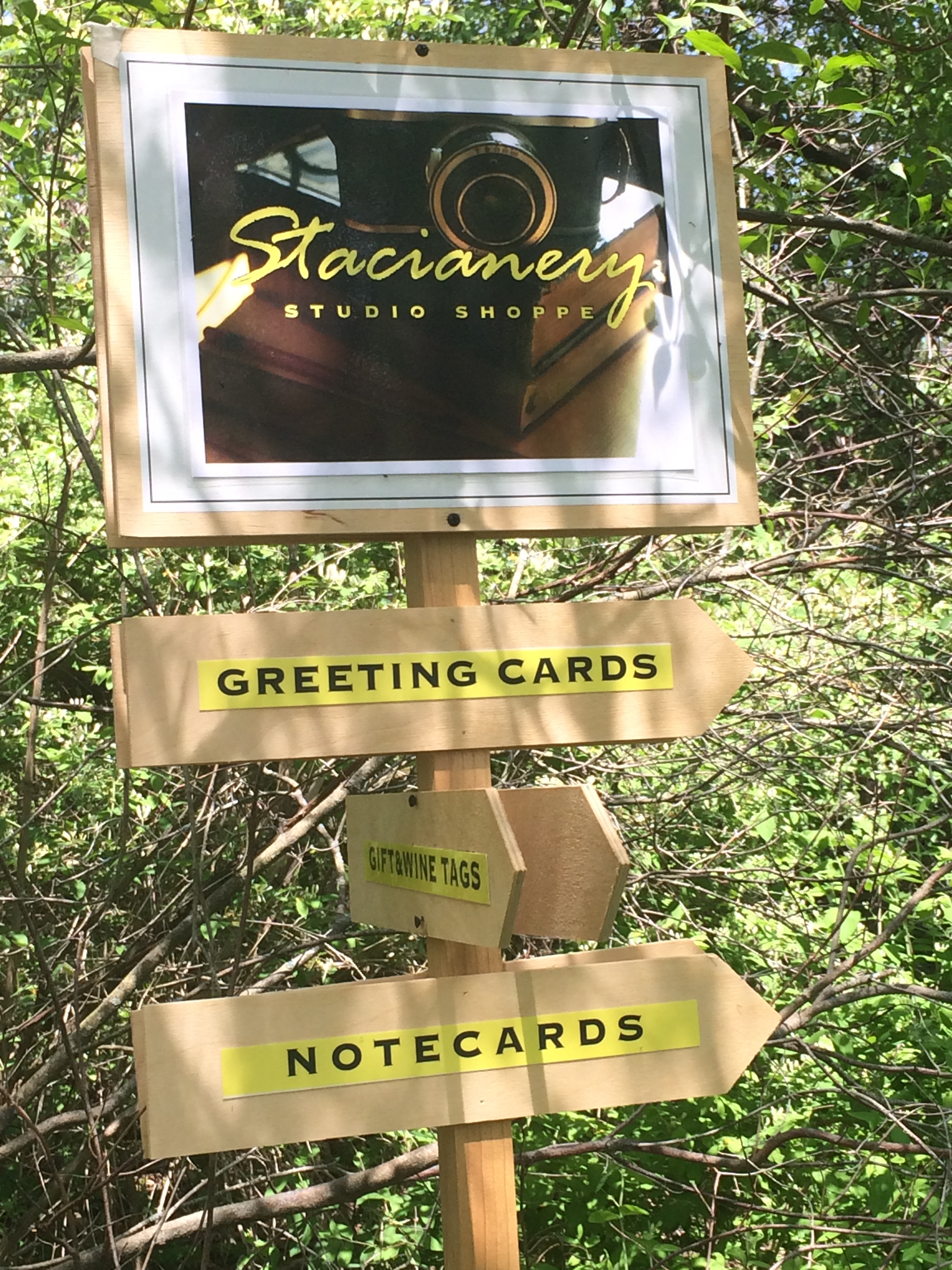 place
 
In Autumn of 2015 Stacia moved into her 750 square foot Studio Shoppe her husband hand built for her over the year, on the wooded area of their property in Skaneateles, New York. The studio shoppe is a destination for tourists and locals alike to browse her cards, art and gift items and the studio area enables all aspects of the work to be hand made and personalized to an individual need. There is a cozy alcove area where portfolios are available to select imagery beyond that which is already displayed. While at the studio, a shopper can visit the 'Card Bar' to write, stamp and actually mail a card in the Stacianery mailbox- a "one stop mail shoppe" experience. In an increasingly screen oriented world, Stacianery's novel idea hopes to rival the ease and convenience of email while re-instilling the personal touch that only a tangible, hand-written note can provide. Visit the shoppe, only one and a half miles from the picturesque village of Skaneateles, during Studio hours or call to make an by appointment.
studio hours
Tuesdays/Thursdays: 11am-2pm
Saturday: 12pm-4pm
Directions
From the Village of Skaneateles take Fennell north to Mill Road. Continue on Mill to Crow Hill Road. Take a left on Crow Hill Road and Stacianery will be on your left.